Hair extensions are an ideal way to add volume, thickness or length to your hair. They're also perfect if you want to add a little colour or to subtly cover thinning patches of hair.  All hair glory aside, there are some things you should consider before you leap into the salon chair. Here we discuss best brands, techniques, pro's and cons and manetenance of your lush new locks.
Here at Nordik we use the latest methods and most respected and trusted brands for hair extensions to give you the best, most natural and long-lasting results!
About our brands
Amazing Hair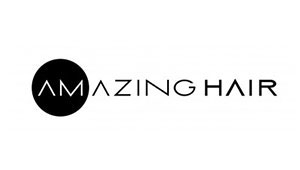 Amazing Hair is an Australian owned company and is the leading hair extension product of choice for celebrities, stylists and fashion brands including the team of Australia's Next Top Model (ANTM).
Made from  100% REMY human hair that is always silky smooth and tangle free.
There are 19 color shades available to choose from including brights, pastels and the ever-popular balayage.
Tape in Extensions
Tape in hair extensions is the newest method of extensions available.  With double-sided tape, the weft is applied to the hair after the backing has been removed from one side.  The weft and the attached hair are pulled upwards, and another weft is applied to the other side of the tape to "sandwich" the hair.
Budget  $
The cost for tape-in extensions can vary depending on the brand, type of hair, stylist's application fee and number of boxes or panels of hair. See our hair extension pricing guide.
Pros
Fastest method of application. Volume applications take 20-30 minutes and full-length application 45-60 minutes.
No heat or tools required for an application.
Panels lay flat on the head, virtually undetectable. Suitable for thin, fine hair.
The safest method of hair extensions available, as the weight of the panel is spread out over a larger area, causing no (or little) damage to the client's hair.
Reusable method of extensions, lasts between 6-8 weeks.
Cons
You can't wash your hair or excessively sweat for 24-48 hours after application as the bond needs time to cure and adhere properly to the hair.
The use of any silicone or oil based products directly on the adhesive may cause the panels to slip.
Maintenance
Avoid any silicone or oil-based products at the root of the hair.  Brush hair daily from root to tip.  Style hair as normal. The extensions needs to be removed approx every 6 weeks and be moved up (use can re use the same hair one or two times)
Are hair extensions for you?
To find out if extensions are for you and which brand will work best with your hair, Nordik offer FREE consultations. Contact us to arrange a consultation.