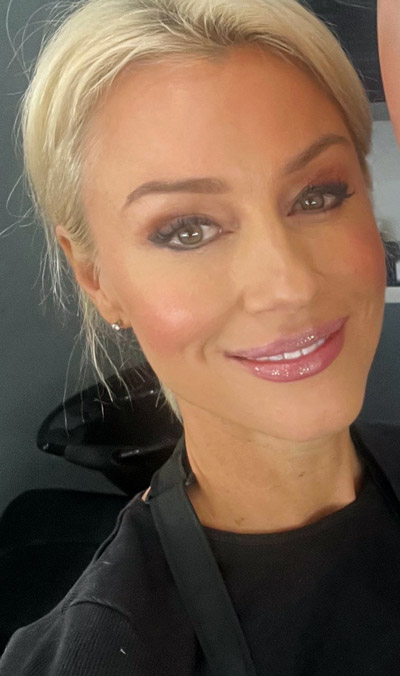 Salon owner Karin has more than 24 years experience in the hair dressing industry.  A love of hair, a keen eye and willing family members saw her practicing her future art from the age of 13.
Karin trained at the world-class Vidal Sassoon Academy in London before moving to Australia. A self-confessed perfectionist with an acute attention to detail has earned her a reputation for precision hair cutting and colouring.
Asked what makes a great salon experience?
Karin attributes this to "A great consultation where you feel your stylist understands what you need (and what is achievable)." She adds, "a stylist needs to be on time and give the client their undivided attention."
Finally, she says, "you need to make sure the experience is right. This includes a clean, comfortable salon where people can relax with a good coffee, tea etc and magazine and not forgetting a head massage to melt away any stresses."
Karin understands the importance of currency in an industry where trends change and new products and techniques are continuously developed. Her staff never stop learning and seeing other hair stylist's amazing work inspires and motivates her to be a better stylist every day.
Local tip
Best place for a coffee in Rose Bay? Karin admits they are spoiled for choice but her favourite is Table 43.